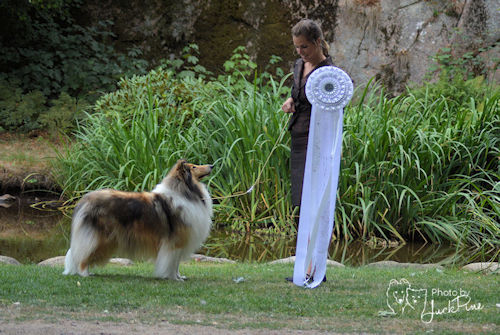 WOW! What a weekend we had in Ronneby NDS! A'palos Underbara Vaniljdröm
BOB, BOG-1 and BIS-5!!! Lovely handled by My Wendel in the finals!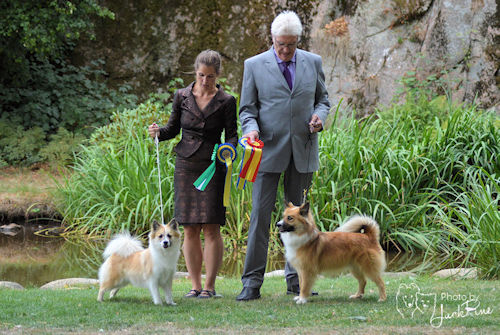 Ishundfeldings Baldur Blesason CAC, BOB (to the right) och
Tellusdream Ljúfa CAC BOS!!
Updated
2018-08-20 |The last pictures of the puppies 7 and 8 weeks old.
JackPine's Íslenska Assa has got her one page. New results from our amazing
weekend in Ronneby. Some new pictures of A'palos Underbara Vaniljdröm,
Tellusdream Ljúfa and IshundFelding Baldur Blesason.
2018-07-18 | New Results
2018-07-13 | Puppies 6 weeks old.
2018-07-07 | New Results and new pictures of our Puppies 5 weeks old.
2018-06-29 | Puppies 4 weeks old.
2018-06-24 | Puppies 3 weeks old.
2018-06-17 | Puppies 2 weeks old. New Results.
2018-06-12 | Results
2018-06-07 | Puppies 1 week old.
2018-06-06 | Puppies born May 31.
New Results from the beginning of this year.
2018-02-21 | Digur Kopieccy Poland has had his eyes and hips checked.
2018-01-21 | We beginn the new year with new pictures of all of our
Icelandic sheepdogs, Baldur, Kæra, Ljúfa och Digur. Some pictures where taken
this summer and some are taken just a few days ago.